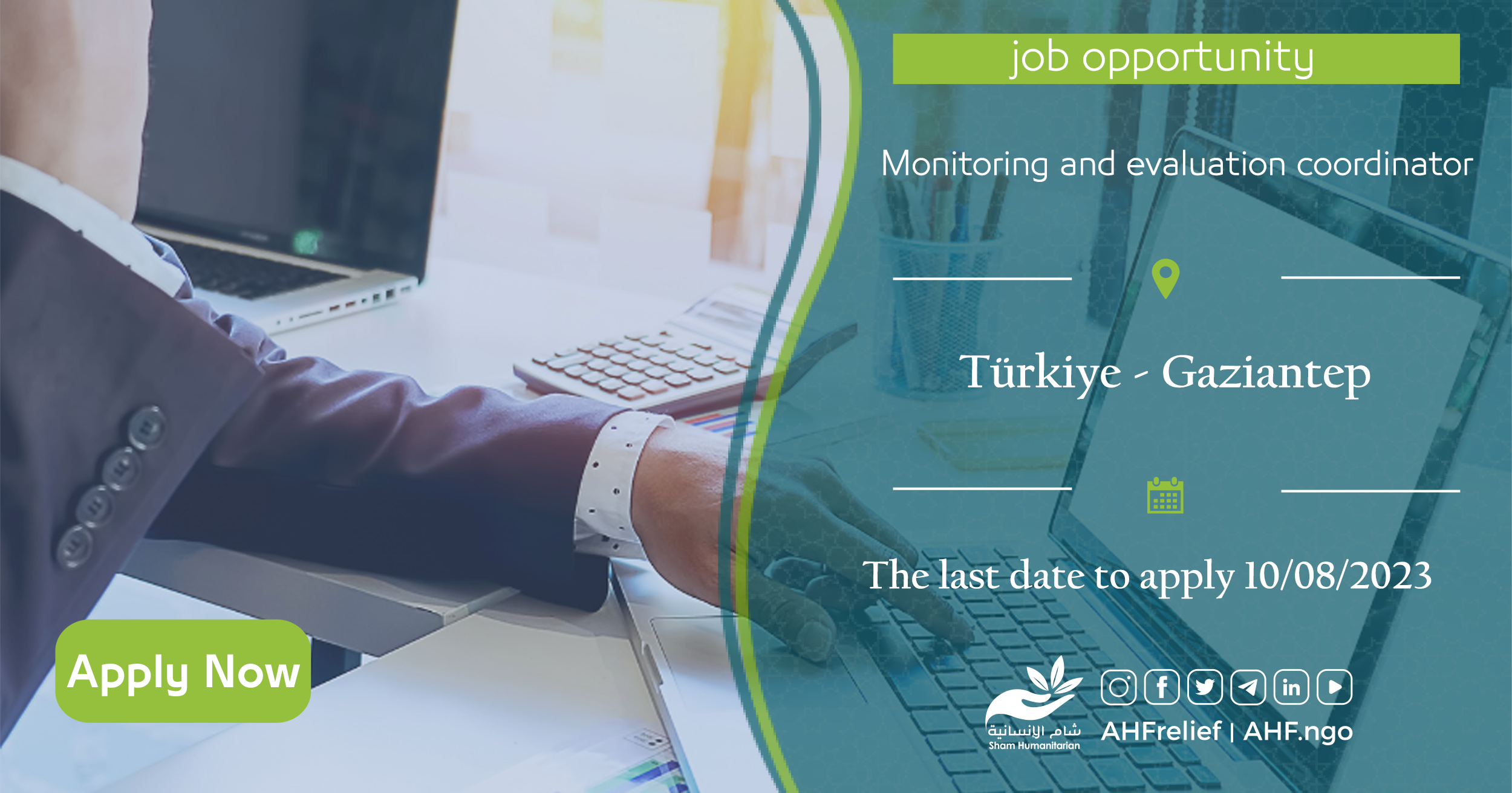 | Last date to apply | Location | The department it belongs to | Job title |
| --- | --- | --- | --- |
| 10/08/2023 | Türkiye – Gaziantep | Monitoring, evaluation and compliance | Monitoring and evaluation coordinator |
Roles and responsibilities:
Preparing monitoring and evaluation plans for projects.
Prepare the tools to collect data and implement monitoring and evaluation plans.
Preparing all types of questionnaires with the Kobo Toolbox application.
Managing monitoring activities in the field.
Training field observers on monitoring concepts and tools.
Clean up, analyze data and release results.
Ensure the quality of data collection in the field.
Preparing the monthly monitoring report.
Preparing the final evaluation reports.
Preparing needs assessment reports.
Assist the technical team in strengthening accountability mechanisms at the project level.
Verify that project activities are implemented in accordance with humanitarian accountability standards.
Providing the necessary consultations to project managers to improve the performance of project implementation according to the plans and standards set.
Executing any other tasks in his field of specialization assigned to him by the Director of the Monitoring and Evaluation Unit.
Qualifications and Experience Required:
Bachelor's degree or an equivalent professional certificate (economics, business administration, English literature, or any other certificate in the required field).
Seven years of experience in humanitarian project management.
Five years of experience in monitoring and evaluation of humanitarian projects.
Experience in data analysis using statistical software.
Experience in preparing reports.
Experience in designing questionnaires.
High communication skills and follow-up ability.
English level B2
Turkish Nationality
All data entered follows a protection policy